Thursday, September 21, 2006
Paint me a picture.First, you start with weed and alcohol.
Then you progress to the canvas and the paint.
Then a bit of inspiration.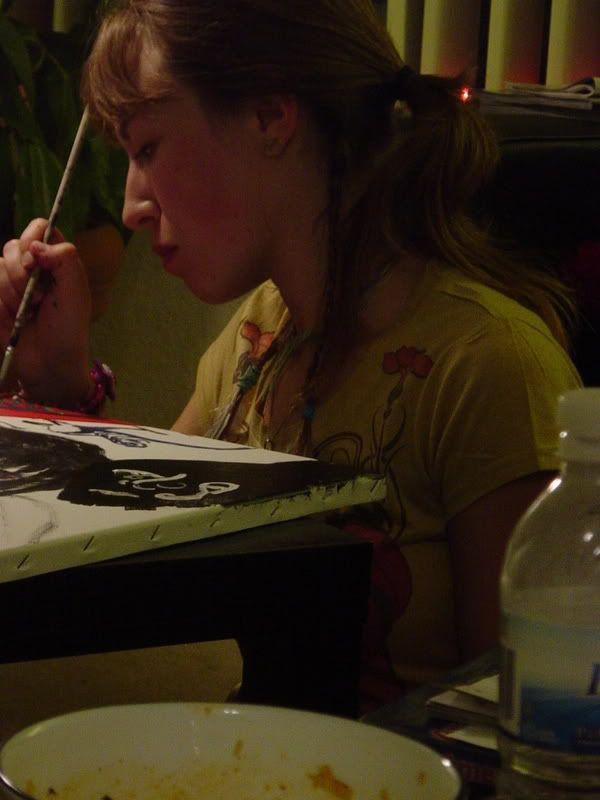 Then a masterpiece.
--j
(0) comments
Thursday, September 07, 2006
"sB" is for deBauchery.
I went up to Santa Barbara with Michelle for the weekend and stayed with one of her friends and also hung out with my other life-long amazing friend Mark there. It was a ridiculous time of hedonism, debauchery, chilling at the beach, dance parties, drinking and nakedness. Pictures follow. You'll understand.
Half naked trip to FreeB!rds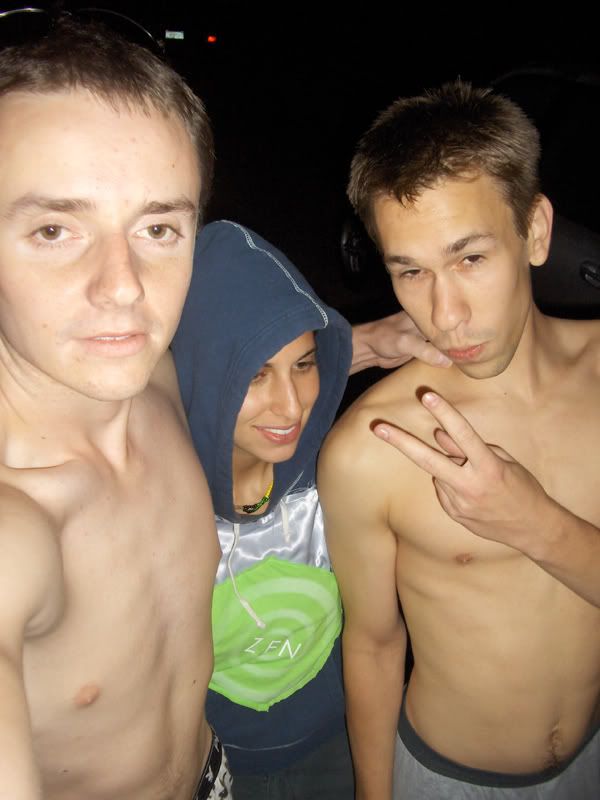 This weekemd was all about getting naked. In this case, Mark, Michelle, (Sara not pictured) and myself made a trip to FreeB!rds, this amazing burritto joint there. Mark and I decided to go only in our underwear. When we arrive multiple gay guys were hitting on us and we just told them that we'd lost a bet and so had to come here half naked. Other people wanted to know what the bet was and we told them we were so trashed we had forgot (in reality we had just decided spontaneously to roll half-naked; santa barbara just has this effect on one I guess.
Stripping, drinking barrel of monkeys.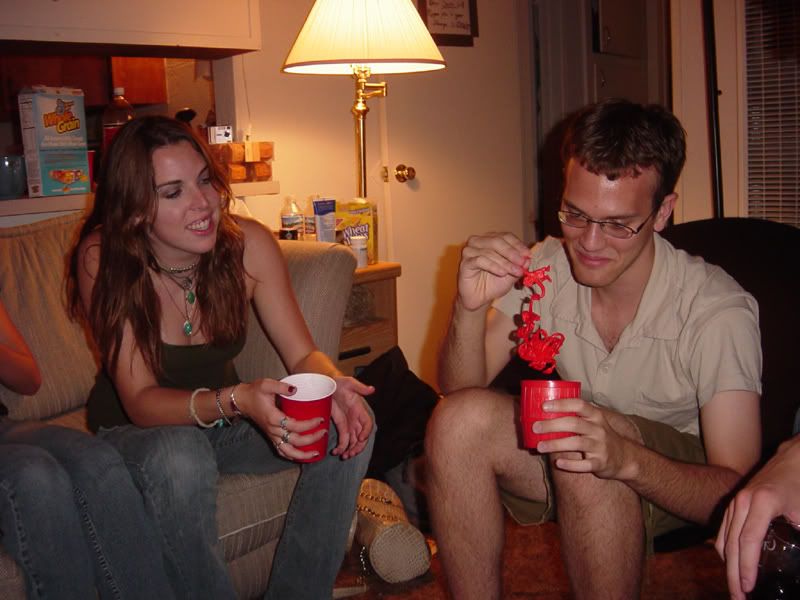 My friend Mark inhereted a Barrell of Monkeys (a childrens game) and decided to turn it into a stripping / drinking game, which was awesome. I mentioned that a lot of nakedness went on this weekend no? Cool. Here the game is being carried out by Andy and Sara.
Visit to da beach.
We made a little visit to the beach (multiple visits, infact). Pictured here: Tommy and Michelle.
An army of soldiers.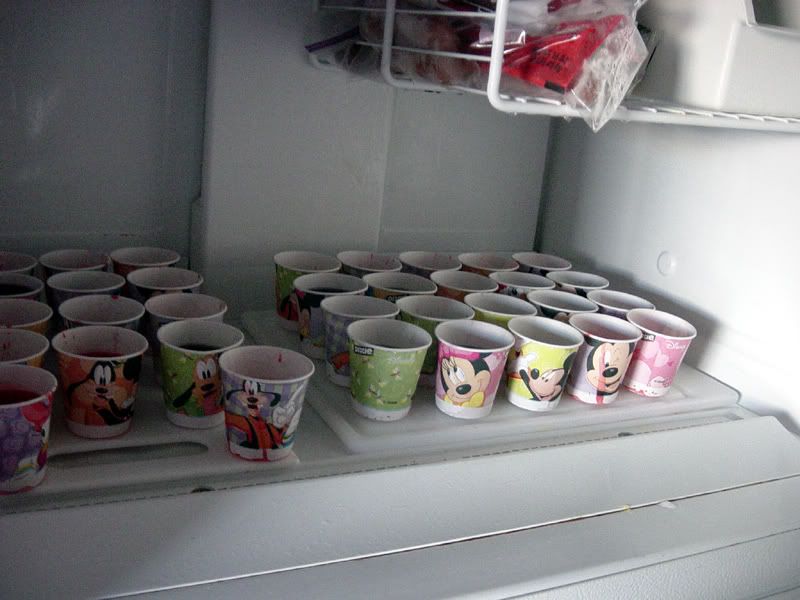 We made soooo many Jello shots, it was ridiculous. Here the shots are cooling in the freezer and consuming most of the space.
Big black dildo, I adore thee.
This weekend was also the weekend of the Big Black Dildo. Sara found this dildo somewhere in her room and it was apparently given to her as a gift and I discovered just exactly how satisfying it is to smack Michelle and others in the face with a Big Black Dildo. It makes this amazing wet smacking sound like how it sounds when you drop a baby ;-). Pictured is Sara stealing Michelle from me and fending me off with the BBD.
The week of the dance party.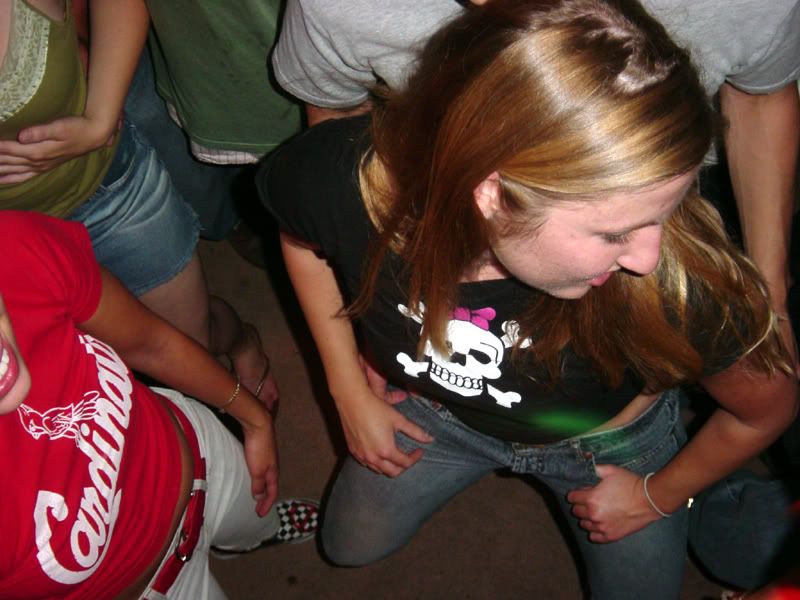 This weekend was also all about the dance party. We had so many dance parties. This is at Antonia's house and then later we had another at Sara's house (the best one which turned into a ridiculous collection of hedonism, debauchery and 3some propositions. It was a good time.
How to summarize my trip?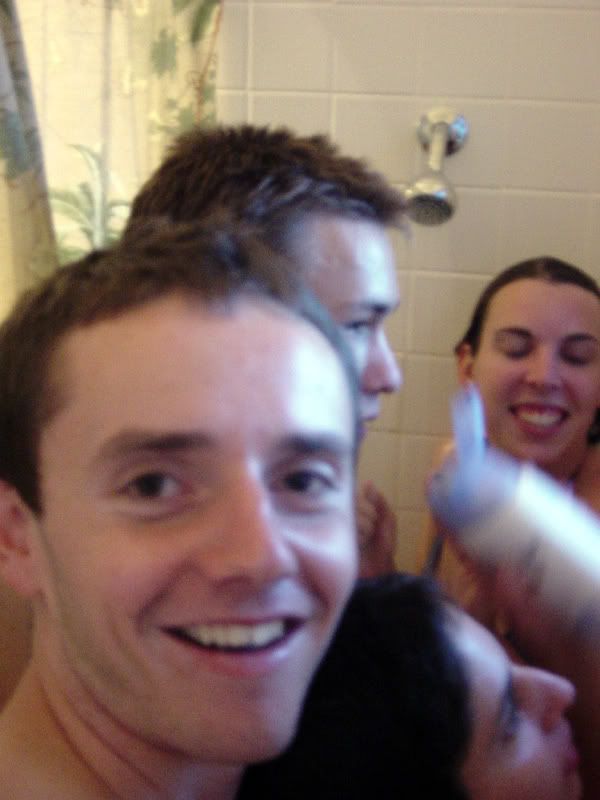 This photo basically says it all. This was my trip to Santa Barbara. Group showers abound my friend.
--j
(13) comments